Runner's toe is a common occurrence among long distance and trail runner's. Runner's toe is a condition where a subungual haematoma (blood under your toenail) forms due to repetitive trauma, usually rubbing or friction on one or more toes. This leaves the toenail black and painful.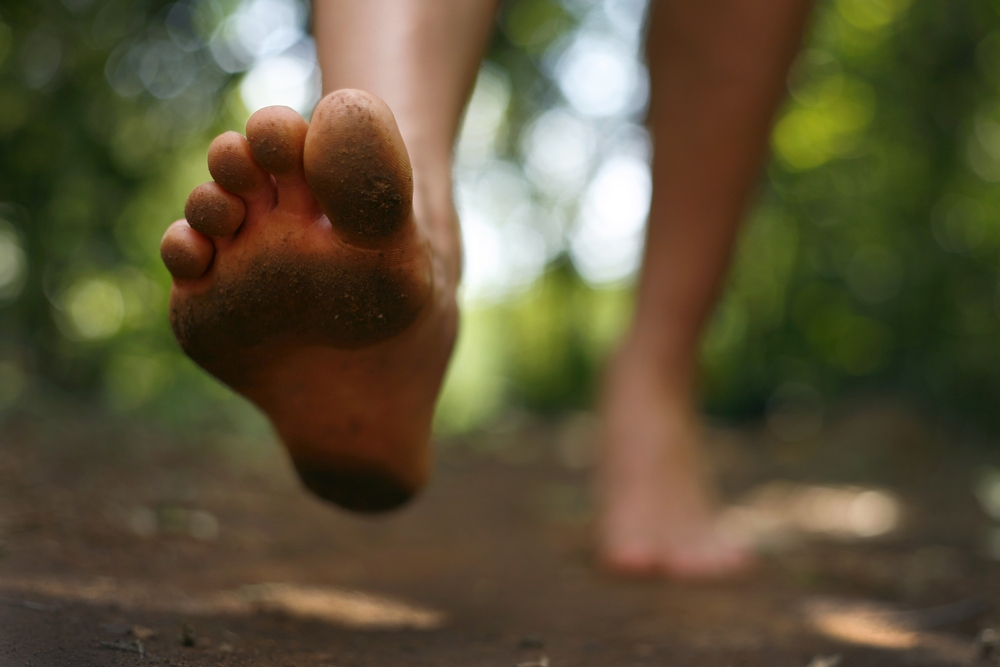 Signs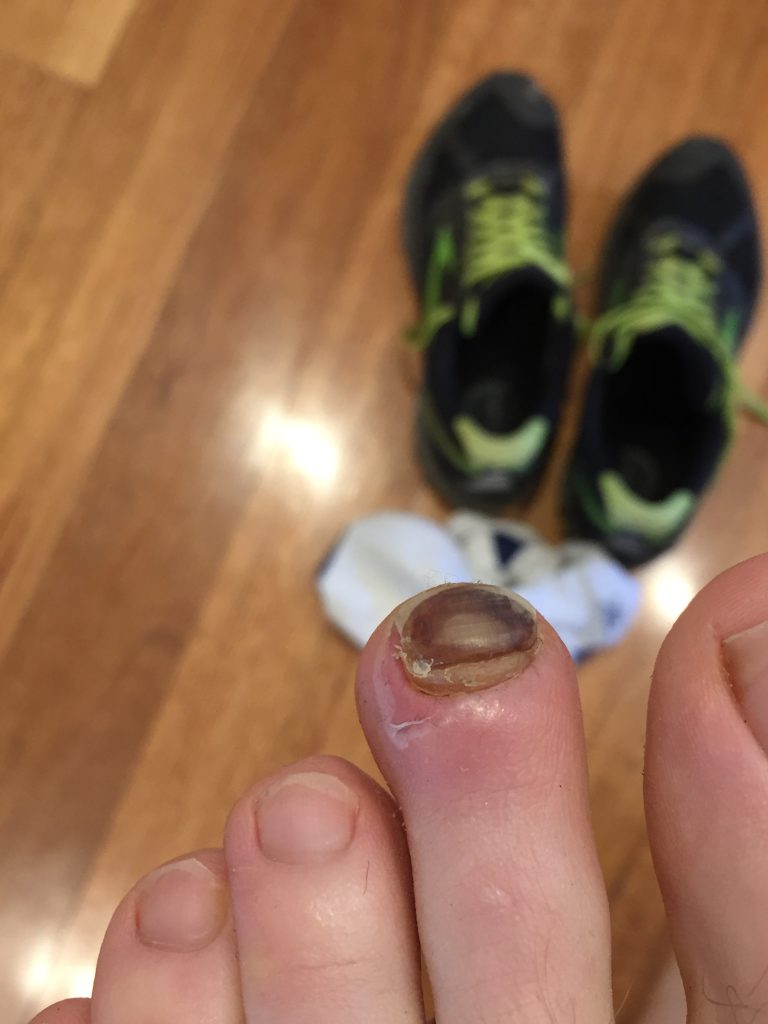 Black toenail/nail bed.
Swelling around the head of the toe.
Painful when pressure applied (initially).
Throbbing under the nailbed due to increased pressure from blood pooling.
Redness around the head of the toe (this may be signs of infection if it persists).
Thick, brittle nail that will usually fall off.
Treating Runner's Toe
If the pain and throbbing reduces after a few days, and there are no signs of infection (redness, swelling), then leave it alone. With runners toe, your nail will usually fall off after 1-5 months, leaving a new nail growing underneath.
If toe pain and swelling/throbbing persist, you may need to see your local GP or podiatrist. They will often drain the fluid under the nail (known as trephining). DO NOT DO THIS YOURSELF. If done incorrectly, you risk damaging the nail-bed and increasing your risk of infection.
Runners toe can become infected. If you notice a bad smell, increased pus/fluid around the are or white soft tissue under your nail, consult your pharmacist or GP for treatment options. To prevent a toenail fungus or bacterial infection, keep your feet dry and wear moisture wicking socks.
To help prevent infection of runners toe, soak your toe in a salty water for 5-10 minutes each day. This will assist in reducing the risk of any infections.
Preventing Runner's Toe
Use the Heel-Lock "Runner's Knot" lacing technique. This is our number 1 tip!
Try new shoes after going for a run. Your feet swell during and post running. Your runners need to be able to account for this.
Look for shoes with a wide toe box. Shop at a specialty running shoe store to get advice on this. Saucony Peregrine ISO Wide are our choice for wide trail running shoes.
Where shoes half a size bigger. This suggestion is appropriate for some people as allowing extra room can reduce friction and rubbing. However, the shoe still needs to fit the rest of your foot. Ensure the arch of your foot aligns with the arch of the shoe, otherwise this can lead to discomfort and other injuries including blisters and knee pain.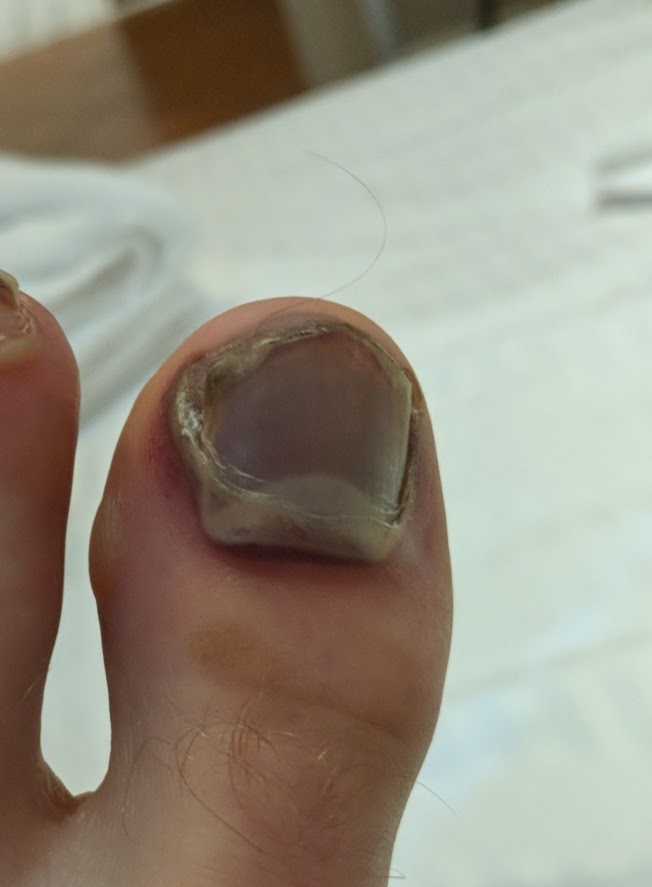 Look for a shoe with a smaller heel-toe drop / offset. This means the height from the heel of your shoe to the toe is less, meaning your foot is less likely to slip forward in your shoe.
Trim your toenails (you should be doing this anyway).
Where moisture wicking socks.

Attach orthopaedic foam inserts to the inner tongue of the shoe. This assists in preventing your foot from sliding forwards.
The Verdict
Prevention is the key. If you're prone to runner's toe, then utilising the strategies above can help with prevention. However, runner's toe is a part of being a runner and most toes will heal with time and patience.