Choosing a trail or ultra running pack can be difficult. If you head to a trail or ultra marathon event you will see thousands of different styles. Some runners will have vests, some with packs, some with soft flasks and some with handheld water bottles and so on. It's hard to know what works best for you and what to look for in a running pack. Below, we run through what exactly to look for and the pros and cons of different styles of running packs.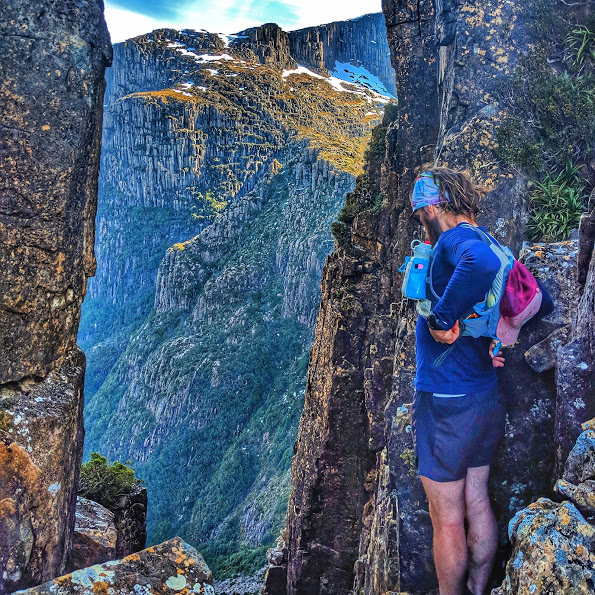 1. Running Vest Or Backpack:
A running vest is the best option for most runners as they distribute the weight of your pack evenly around your body, rather than having all the weight on your back. Running backpacks often have more movement which can lead to chaffing around the underarms as well. If buying a new pack, we recommend a running vest 100% of the time.
2. Water Bladder Or Water Bottles:
For most events water bottles are easier to use than water bladders. Water bottles are easy to refill whilst precious time is lost when refilling a water bladder. Water bottles also distribute the weight more evenly than water bladders.
If you are using water bottles, you can choose between solid plastic water bottles or soft flasks such as the Salomon Soft Flask. Solid bottles are easier to handle and refill. However, soft flasks significantly reduce the weight of your pack.
Some runners choose to use handheld water bottles. Although handheld water bottles provide easy access to water, they cause you to use more energy when running and don't allow you to have 2 hands free for access your pack. The only time we like handheld water bottles is for shorter training runs on hot days when you aren't using a running pack.
3. Zips Or No Zips
Packs such as the Salomon S-Lab Sense Ultra have minimal zips on there packs. Rather than keeping everything in with zips, they use an elastic style fabric that keeps everything close to your body. However, other packs such as the Ultimate Direction Ultra Vest 4.0 have many compartments all with zips. Not having zips allows for easy access to items and reduces overall weight of the vest. The downside of not having zips is that if you don't pack your vest correctly, your items are more likely to fall out (Personally, I have used both and there isn't much difference if you pack your vest well).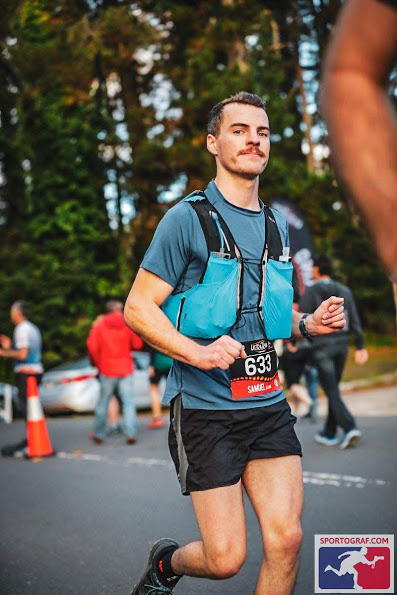 4. Weight Of Your Running Pack
The weight of a running pack and the items you put in it is very important. Imagine running 100kms with 2kgs on your back compared to 5kgs. The weight of the pack itself will vary a small amount. Vests such as Salomon S-Lab series are ultra light, with minimal zips and a very light fabric. However, they have no zips and you must use soft flasks which some people find unappealing. The biggest impact of weight is water bottles/bladders, as well as the weight of the gear you are carrying such as your rain jacket, head torch etc. Always keep weight in mind when purchasing running packs and items.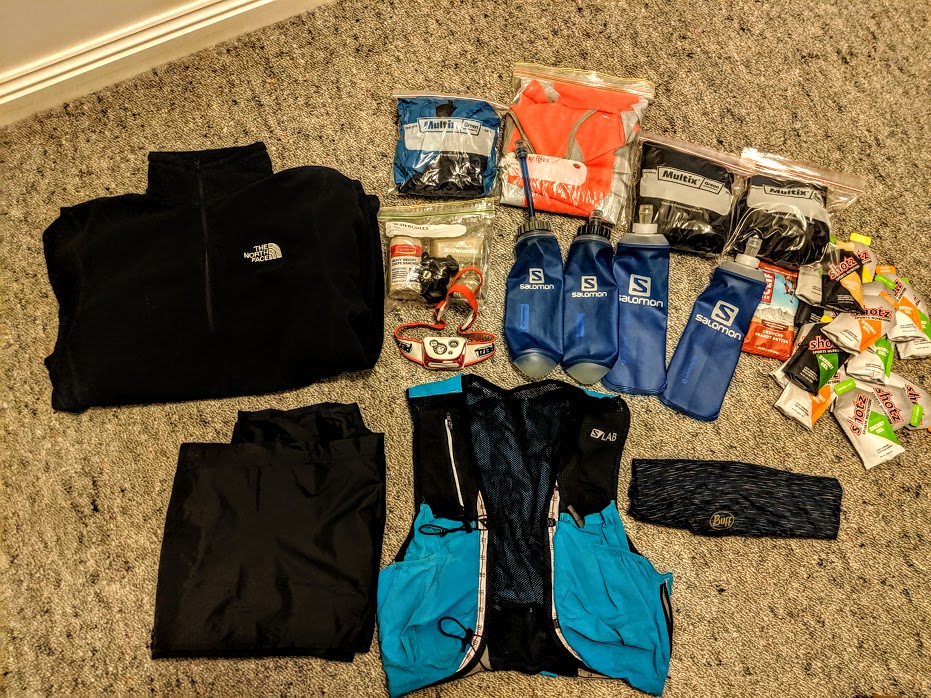 5. Chest Ties On Your Running Pack
This is one of the most under valued aspects of a running pack. The ties that keep your running vest nice and secure are extremely important. Some packs have solid clips and straps which are easy to use and very durable (E.G Ultimate Direction Ultra Vest 4.0). However, vests such as the Salomon S-Lab Sense series use elastic ties which can undo easily if not doubled over. We know many runners who've had to toggle with these ties during a race which is an issues you do not want on race day.
Final Point
Avoid buying a running pack online if you have never tried it on. Running vests and packs come in different sizes and styles. Every individual has a different body shape and some packs may feel better than others, irrespective of size. The last thing a runner wants is an ill fitting pack and chaffing on race day!
References
Scheer, V., Cramer, L., & Heitkamp, H. C. (2019). Running economy and energy cost of running with backpacks. The Journal of sports medicine and physical fitness, 59(4), 555-560.